RUBRICA | Pictures from the World
Hola, pubblico in ritardissimo questo post che inaugura la nuova (temporanea) rubrica su foto e meme del 2017.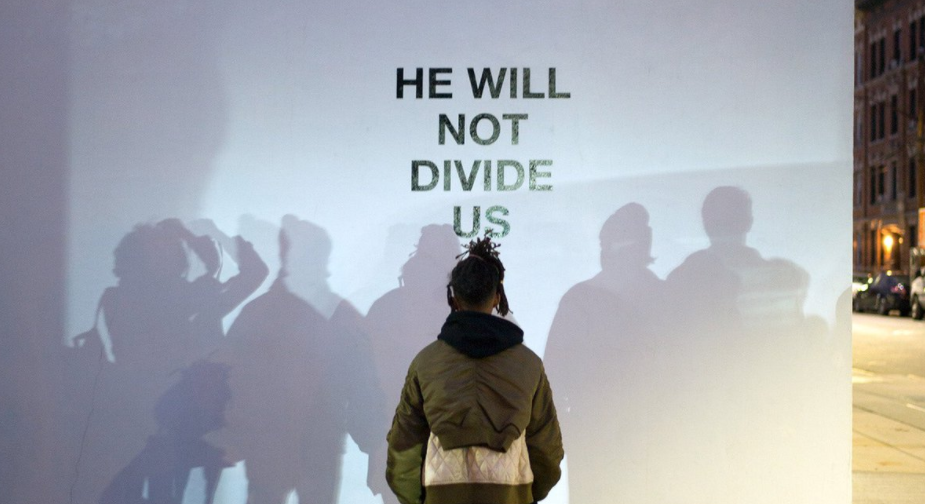 He will not devide us
è stata un'installazione artistica patrocinata da LaBeouff, Rönkkö & Turner.
I partecipanti erano invitati a ripetere la frase "He will not devide us" quante più volte possibile di fronte ad una telecamera installata su uno dei muri del "Museum of Moving Image" di New York che mandava il video in diretta in streaming online.
Il 10 febbraio 2017, in seguito a proteste avvenute sul luogo e alla costante presenza di almeno una pattuglia della polizia per preventivare che esse degenerassero, il museo ha abbandonato l'iniziativa. Ulteriori notizie su nuove installazioni si possono trovare sul relativo
sito
.