RUBRICA | Teaser Tuesday #16
Teaser Tuesday è un'idea del blog Should be Reading, è una rubrica che si tiene di martedì. Per parteciparvi basta seguire le seguenti regole.
Prendi il libro che stai leggendo e aprilo ad una pagina a caso;

Condividi un breve spezzone di quella pagina senza fare spoiler

Scrivi il titolo e l'autore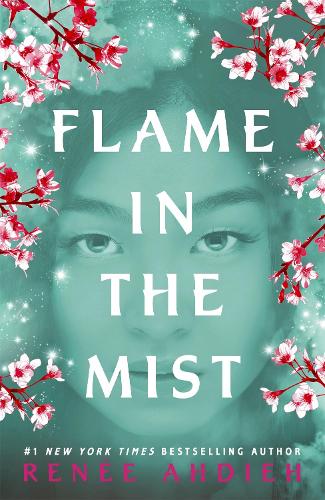 As dusk fell and the convoy made its way deeper into the forest, the scent of warm, wet air took on a life of its own. It mixed with the iron of the earth and the green of newly trod leaves. A strange, heady perfume. Sharp and fresh, yet soft and sinister all at once. Mariko shuddered, a chill taking root in her bones. The horses around the norimono whickered as if in response to an unseen threat. Seeking a distraction, Mariko reached for the small parcel of food Chiyo had given her, staving off the chill by burrowing into her cushions. Perhaps we should have gone around Jukai forest.
Renée Ahdieh, Flame in The Mist